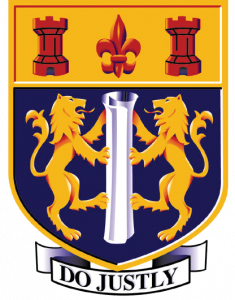 NCEA Level 2 Product Design and Manufacturing 201
PDM201
Course Description
Teacher in Charge: Mrs T. Tippett
Recommended Prior Learning
A minimum of 14 credits from Level 1 Product Design and Manufacturing.
---
This course builds on from the Level 1 Product Design and Manufacturing course. NCEA Level 1 is basic; Level 2 is advanced; Level 3 is complex knowledge and skills.
In this course students will learn:
To extend and develop their making skills )
To write a construction plan; to follow and review their plan to produce a product
To write a report
About materials and their properties to further extend and develop their knowledge
PLEASE NOTE: Students will need good self management skills and are required to follow the workshop codes of practice for health and safety at all times during this course.
There will be costs for materials used for take home projects
This course leads into the Level 3 Product Design and Manufacturing course.
---
Learning Areas:
Assessment Policy & Procedures
---
Pathway
NCEA Level 3 Product Design and Manufacturing 301
Career Pathways
Jeweller, Industrial Designer, Boat Builder, Building Contractor, Cabinet Maker, Carpenter, Furniture Finisher, Joiner
Contributions and Equipment/Stationery
There will be costs for the materials for projects. Projects will be taken home.
Students will be required to provide an apron for practical work.
---
Assessment Information
Students be assessed on: - the quality of their practical skills - their level of independence and how effectively they use resources including their time - their ability to write, follow and review a construction plan - their ability to write a report - their ability to develop and implement a manufacturing process to make a small batch of products
---
Credit Information
This course is eligible for subject endorsement.
Assessment

Level

Internal or
External

Credits

L1 Literacy Credits
UE Literacy Credits
Numeracy Credits
A.S. 91344 v4 Construction and Mechanical Technologies 2.20 - Implement advanced procedures using resistant materials to make a specified product with special features

2

I

6

A.S. 91355 v3 Generic Technology 2.2 - Select and use planning tools to manage the development of an outcome

2

I

4

A.S. 91359 v3 Generic Technology 2.6 - Demonstrate understanding of the role of material evaluation in product development

2

E

4

Y

A.S. 91366 v4 Generic Technology 2.13 - Undertake development and implementation of an effective manufacturing process

2

I

6

Total Credits
Total Credits Available: 20 credits.
Externally Assessed Credits: 4 credits.
Internally Assessed Credits: 16 credits.