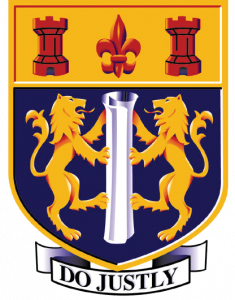 NCEA Level 2 Hospitality 201
HOS201
Course Description
Teacher in Charge: Ms S. Ford
Recommended Prior Learning
In order to complete this course you do need to have cookery skills as this is what you are assessed on. You also need to have a passion for cookery and be prepared to follow industry requirements such as the earing of chef's jackets during practicals.
---
This industry based course builds upon prior knowledge and skills gained in Level 1 Food and Nutrition. This course is aimed at those wanting to work in industry or exploring what it might be like to work in industry.
The course covers food safety and basic cookery skills – knives, grilling, salads, frying, roasting, fruit and vegetables, sandwiches.
This course differs from Food and Nutrition 201 as the standards offered in Hospitality are unit standards. The course does not involve product development or processing. Students are assessed on the practical dishes they make.
---
Learning Areas:
Assessment Policy & Procedures
---
Pathway
Credit Information
Assessment

Level

Internal or
External

Credits

L1 Literacy Credits
UE Literacy Credits
Numeracy Credits
U.S. 167 v8 Practise food safety methods in a food business under supervision

2

I

4

U.S. 13272 v5 Cook food items by baking

2

I

2

U.S. 13276 v5 Cook food items by grilling

2

I

2

U.S. 13280 v6 Prepare fruit and vegetable cuts in a commercial kitchen

2

I

2

U.S. 13281 v6 Prepare and present basic sandwiches for service

2

I

2

U.S. 13283 v5 Prepare and present salads for service

2

I

2

U.S. 13285 v5 Handle and maintain knives in a commercial kitchen

2

I

2

U.S. 22234 v5 Compare characteristics of international dishes and prepare and present international dishes

2

I

4

Total Credits
Total Credits Available: 20 credits.
Internally Assessed Credits: 20 credits.