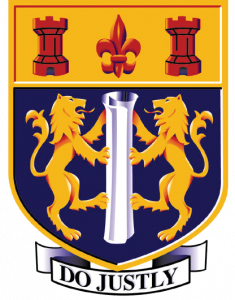 NCEA Level 1 Health 101
HEA101
Course Description
Teacher in Charge: Mrs G. Lodge
Health 101
Five achievement standards will be covered including the topics like change, hauora/wellbeing, goals, communication skills, understanding sexuality and drug issues. The course is aimed at any student with an interest in developing personal skills or for careers like nursing, teaching, nannying, social work,paramedics, counselling, the army, sport and others with a people focus. The curriculum demands a degree of thinking, analysis, written and oral competency and the ability to relate to others. It allows for personal development and students will demonstrate the ability to work as a team. All of these skills are useful in everyday life.
The course allows for a range of learning abilities and offers level one literacy.
---
Course Overview
Term 1
Intro to course and the class
Health Concepts - Hauora.
Goal setting and keeping a goal log.
Managing change
Term 2
Managing change- continued
Personal and interpersonal skills
Safe choices using drugs

Term 3
Sexuality
Term 4
Revision for exam on drugs.
Learning Areas:
Assessment Policy & Procedures
---
Pathway
Contributions and Equipment/Stationery
Usually no cost.
---
Credit Information
This course is eligible for subject endorsement.
This course is approved for University Entrance.
Assessment

Level

Internal or
External

Credits

L1 Literacy Credits
UE Literacy Credits
Numeracy Credits
A.S. 90971 v3 Health 1.1 - Take action to enhance an aspect of personal well-being Assessments:
Term: , Week:


1

I

3

Y

A.S. 90973 v3 Health 1.4 - Demonstrate understanding of interpersonal skills used to enhance relationships Assessments:
Term: , Week:
Term: , Week:
Term: , Week:


1

I

5

Y

A.S. 90974 v4 Health 1.5 - Demonstrate understanding of strategies for promoting positive sexuality Assessments:
Term: , Week:
Term: , Week:


1

I

4

Y

A.S. 90975 v3 Health 1.6 - Demonstrate understanding of issues to make health-enhancing decisions in drug-related situations Assessments:
Term: , Week:


1

E

4

Y

A.S. 91097 v3 Health 1.3 - Demonstrate understanding of ways in which well-being can change and strategies to support well-being Assessments:
Term: , Week:


1

I

4

Y

Total Credits
Total Credits Available: 20 credits.
Externally Assessed Credits: 4 credits.
Internally Assessed Credits: 16 credits.

Pathway Tags
social worker, medical field( eg nurse, paramedic, physio, ambulance driver), police, massage therapist, aged care worker etc.
---