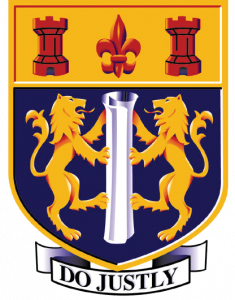 NCEA Level 2 Accounting 201
ACC201
Course Description
Teacher in Charge: Mr A. Munro
Recommended Prior Learning
Preferable: Accounting Level 1. Students who have not studied Accounting at Level 1 will need permission from the HOD Commerce to take this course.
---
Accounting 201
The course builds on the knowledge and skills learned at Level 1 with more emphasis on practical business applications of systems. Learners will visit businesses to see how the accounting theory studied in class is applied in the "real world". There will also be a Xero simulation to experience computer-based accounting.
---
Course Overview
Term 1
Learners will be introduced to XERO, a well-known, and commonly used electronic accounting system. They will learn how to set up the accounts for a small entity, and complete the entry for a range of transactions and financial information (AS91175 - 4 credits).

We will also explore how businesses manage their credit accounts (accounts receivable), and will visit Mojo Cafe so that learners will see it in practice. This learning relates to AS91179 - 3 credits.
Term 2
In term 2, learners then look at how businesses manage their inventory, visiting McDonald's Porirua to further their understanding (AS91386 - 3 credits).

The first of the 2 external achievements will also be studied and learners will take their learning of the accounts receivable and inventory sub-systems, and look how businesses incorporate these into the preparation of their financial statements (AS91176 - 5 credits).
Term 3
Learners will complete their study of the Preparing financial statements standard, and proceed to the second of the two externals where they will use their learning from across the year to explain and interpret the accounts for a small entity (AS91177 - 4 credits).
Term 4
Revision and exam preparation.
Learning Areas:
Assessment Policy & Procedures
---
Pathway
NCEA Level 3 Accounting 301, NCEA Level 3 Business Studies 301
Credit Information
This course is eligible for subject endorsement.
Assessment

Level

Internal or
External

Credits

L1 Literacy Credits
UE Literacy Credits
Numeracy Credits
A.S. 91175 v2 Accounting 2.2 - Demonstrate understanding of accounting processing using accounting software Assessments:
Term: , Week:


2

I

4

Y

A.S. 91176 v2 Accounting 2.3 - Prepare financial information for an entity that operates accounting subsystems Assessments:
Term: , Week:


2

E

5

Y

A.S. 91177 v2 Accounting 2.4 - Interpret accounting information for entities that operate accounting subsystems Assessments:
Term: , Week:


2

E

4

Y

Y

A.S. 91179 v2 Accounting 2.6 - Demonstrate understanding of an accounts receivable subsystem for an entity Assessments:
Term: , Week:


2

I

3

Y

Y

A.S. 91386 v2 Accounting 2.7 - Demonstrate understanding of an inventory subsystem for an entity

2

I

3

Y

Y

Total Credits
Total Credits Available: 19 credits.
Externally Assessed Credits: 9 credits.
Internally Assessed Credits: 10 credits.