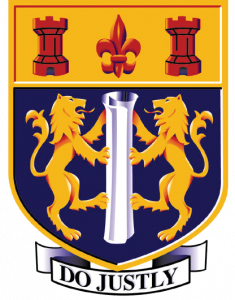 NCEA Level 3 Sustainable Projects 301
SUP301
Course Description
Teacher in Charge: Miss S. Coats
Recommended Prior Learning
English at Level 2.
---
Sustainable Projects 301
This course is designed to help students get involved with environmental and sustainability issues in our community. It draws from all areas of the curriculum.
We'll be working together with outside organisations to provide lots of opportunities outside the classroom (including camps offsite) and potential involvement in short courses (like Predator Control, Urban Agriculture and Plant Management). There's the potential to get involved in a one day a week course, and a Leadership course. There might be up to 18 credits in addition to the standards outlined below.
In the classroom we'll be exploring our local environment, and work on actually making a difference. This will involve discussion, speeches, reading articles, writing reports, analysing data, problem solving, and planning skills. You'll need to bring passion, a willingness to give things a try, and to take charge.
In previous years this class has created gardens, supplied rubbish bins, created podcasts, or organised tours for the public. If you think it'll make a difference, you can do it in this class.
UE Approved Subject - Education for Sustainability
---
Learning Areas:
English, Transition and Careers
Assessment Policy & Procedures
---
Career Pathways
Elected Government Representative, Mining Engineer, Agricultural/Horticultural Scientist, Agricultural/Horticultural Consultant, Zoologist, Microbiologist, Chemical Engineer, Biosecurity Officer, Outdoor Recreation Guide/Instructor, Urban/Regional Planner, Science Technician, Civil Engineer, Civil Engineering Technician/Draughtsperson, Meteorologist, Miner/Quarry Worker, Mine/Quarry Manager, Dairy Farmer, Geologist, Environmental Scientist, Energy/Carbon Auditor, Environmental Engineer, Environmental/Public Health Officer, Ranger, Fishery Officer, Pest Control Technician, Landscape Architect, Health and Safety Inspector, Geophysicist, Health and Safety Adviser, Health Promoter, Immigration Officer, Quarantine Officer, Water/Wastewater Treatment Operator, Geospatial Specialist, Dairy Herd Manager, Facilities Manager