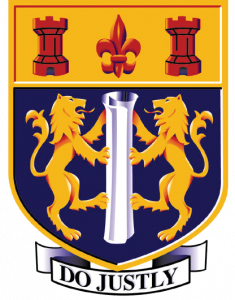 NCEA Level 2 Physical Education S201
PEDS201
Course Description
Teacher in Charge: Mrs M. Parr
Recommended Prior Learning

Students who did not take PEDS101or PEDA101 are able to study this subject. Those who successfully completed all aspects of PEDA101, but desire to do this more practical based course, will be placed in this subject at the discretion of the HOD. Students are able to study both PEDA201 and PEDS201 in agreement with the HOD.
---
Physical Education S201
This is a more practical based alternative to PEDA201. It retains some achievement standards from PEDA201, as well as including Outdoor Education Unit Standards assessed by Kapiti Skills Centre. It is designed to cater for students who may struggle with the full academic component of the PEDA201 course and prefer a more practical focus.
---
Course Overview
Term 1
Social Responsibility
Goal Setting: Communication/Cooperation/Trust
Camp: High Ropes and Low Ropes

Term 2
Social Responsibility
Risk Management on camp
Adapted Games
Ki o Rahi
Term 3
Social Responsibility
Get Up and Go: Te Ao Maori focus
Significance of Physical Activity
Term 4
Social Responsibility
Learning Areas:
Assessment Policy & Procedures
---
Pathway
NCEA Level 3 Physical Education A301, NCEA Level 3 Physical Education S301
Contributions and Equipment/Stationery
STAR funding will cover all aspects of this course.There will be single day trips and a possible overnight component during the year. The voluntary course costs for this course is $80.00.
---
Credit Information
Assessment

Level

Internal or
External

Credits

L1 Literacy Credits
UE Literacy Credits
Numeracy Credits
U.S. 470 v5 Demonstrate personal and social development through participation in a low ropes course programme

2

I

3

U.S. 473 v6 Demonstrate personal and social development through participation in a high ropes course programme

2

I

3

A.S. 91327 v2 Physical Education 2.1 - Examine the role and significance of physical activity in the lives of young people in New Zealand

2

I

3

Y

A.S. 91330 v3 Physical Education 2.4 - Perform a physical activity in an applied setting

2

I

4

A.S. 91333 v2 Physical Education 2.7 - Analyse the application of risk management strategies to a challenging outdoor activity

2

I

3

Y

A.S. 91334 v2 Physical Education 2.8 - Consistently demonstrate social responsibility through applying a social responsibility model in physical activity

2

I

3

A.S. 91335 v2 Physical Education 2.9 - Examine the implementation and outcome(s) of a physical activity event or opportunity

2

I

3

Y

Total Credits
Total Credits Available: 22 credits.
Internally Assessed Credits: 22 credits.