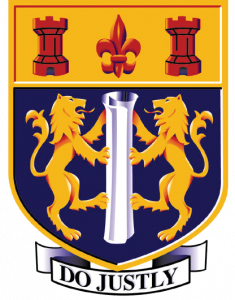 NCEA Level 3 Physical Education A301
PEDA301
Course Description
Teacher in Charge: Mr R. Redpath
Recommended Prior Learning
Students who have completed a minimum of 14 credits in PEDA201 or PEDS201 can do this course with the approval of the HOD required in marginal cases.
Students who have not previously studied PED can enrol with HOD approval. Students are able to study both PEDA301 and PEDS301 in agreement with the HOD.
---
Physical Education A301
The course has a major written component based on practical experiences. Topics covered include the Issue of Inactivity and Obesity, the Evaluation of Participation in a Personal Training Programme,Taking Action to get Young Children Active, an Outdoor Education Module assessed on Risk Management Analysis of a Queen Charlotte Track Walk and an Evaluation of Personal Physical Activity Experiences to devise Strategies for Lifelong Well-being.
UE Approved Subject
---
Learning Areas:
Assessment Policy & Procedures
---
Contributions and Equipment/Stationery
$380 for the Outdoor Education Module.
A maximum of 4 days for the Queen Charlotte Track Walk in the Marlborough Sounds, which will include some weekend time
---
Assessment Information
Students don't have to do all 28 credits. Individual programs are designed to suit the needs of each student and their personal goals for the year. 28 credits is the maximum and 14 credits is the minimum expectation.
---
Credit Information
This course is eligible for subject endorsement.
This course is approved for University Entrance.
Assessment

Level

Internal or
External

Credits

L1 Literacy Credits
UE Literacy Credits
Numeracy Credits
A.S. 91498 v2 Physical Education 3.1 - Evaluate physical activity experiences to devise strategies for lifelong well-being Assessments:
Term: , Week:


3

I

4

Y

Y

A.S. 91500 v2 Physical Education 3.3 - Evaluate the effectiveness of a performance improvement programme Assessments:
Term: , Week:


3

I

4

Y

Y

A.S. 91501 v2 Physical Education 3.4 - Demonstrate quality performance of a physical activity in an applied setting Assessments:
Term: , Week:


3

I

4

Y

A.S. 91502 v2 Physical Education 3.5 - Examine a current physical activity event, trend, or issue and its impact on New Zealand society Assessments:
Term: , Week:


3

I

4

Y

A.S. 91503 v2 Physical Education 3.6 - Evaluate the use of health promotion to influence participation in physical activity Assessments:
Term: , Week:


3

I

5

Y

Y

A.S. 91504 v2 Physical Education 3.7 - Analyse issues in safety management for outdoor activity to devise safety management strategies

3

I

3

Y

A.S. 91505 v2 Physical Education 3.8 - Examine contemporary leadership principles applied in physical activity contexts Assessments:
Term: , Week:


3

I

4

Y

Total Credits
Approved subject for University Entrance
Number of credits that can be used for overall endorsement: 28
* Only students engaged in learning and achievement derived from Te Marautanga o Aotearoa are eligible to be awarded these subjects as part of the requirement for 14 credits in each of three subjects.
Total Credits Available: 28 credits.
Internally Assessed Credits: 28 credits.