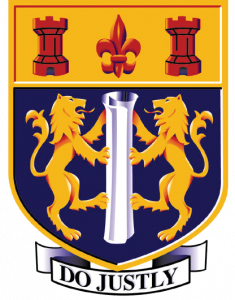 NCEA Level 2 Music Performance Technology 201
MUP201
Course Description
Teacher in Charge: Mr M. Cameron
Recommended Prior Learning
Preferable: A minimum of three years tuition
---
This Practical Music Performance /Music Technology course offers students the opportunity to select a course which can be suited to their strengths. This course focuses on Performance, Composition, Live Sound, Recording and Digital Music Systems. Students can also research an aspect of the New Zealand music scene of their choosing.
---
Learning Areas:
Assessment Policy & Procedures
---
Pathway
NCEA Level 3 Music Performance Technology 301
Contributions and Equipment/Stationery
$31 to cover specialist classroom equipment. There are no days out of school but itinerant music lessons will be scheduled on a rotating timetable basis for those opting for these.
---
Credit Information
Assessment

Level

Internal or
External

Credits

L1 Literacy Credits
UE Literacy Credits
Numeracy Credits
U.S. 27703 v5 Demonstrate and apply knowledge of sound design for an entertainment and event context

2

I

4

A.S. 91253 v3 Media Studies 2.6 - Complete a developed media product from a design and plan using a range of conventions

2

I

6

Y

A.S. 91270 v2 Making Music 2.1 - Perform two substantial pieces of music as a featured soloist

2

I

6

A.S. 91271 v2 Making Music 2.4 - Compose two substantial pieces of music

2

I

6

A.S. 91272 v2 Making Music 2.3 - Demonstrate ensemble skills by performing a substantial piece of music as a member of a group

2

I

4

A.S. 91274 v2 Making Music 2.2 - Perform a substantial piece of music as a featured soloist on a second instrument

2

I

3

A.S. 91278 v2 Music Studies 2.9 - Investigate an aspect of New Zealand music

2

I

4

Y

Total Credits
Total Credits Available: 33 credits.
Internally Assessed Credits: 33 credits.