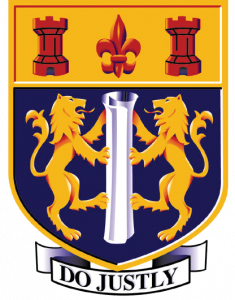 NCEA Level 3 Media Studies 301
MED301
Course Description
Teacher in Charge: Ms A. Neal
Recommended Prior Learning
Preferred: at least 15 credits from Media Studies 201. Students with a strong interest in film/ documentary making/ print media/ media industries and a suitable number of credits from English results may be considered - please talk to the TIC of Media Studies.
---
Media Studies 301
The course aims to build on the skills developed in Level 2 Media Studies. Students will learn to critically analyse media texts through studies of media issues and investigations into elements of media language. The practical focus will be to produce a short film. The external examination will focus on the New Zealand Film Industry.
University Approved
---
Learning Areas:
Assessment Policy & Procedures
---
Career Pathways
Animator/Digital Artist, Sales Representative, Actor, Advertising Specialist, Sales and Marketing Manager, Art Director (Film, Television or Stage), Artist, Artistic Director, Film and Video Editor, Sound Technician, Tattoo Artist, Entertainer, Film/Television Camera Operator, Managing Director/Chief Executive, Journalist, Graphic Designer, Editor, Make-up Artist, Curator, Director (Film, Television, Radio or Stage), Radio Presenter, Media Producer, Game Developer, Hairdresser/Barber, Kaiwhakaako Māori, Photographer, Private Teacher/Tutor, Production Manager, Secondary School Teacher, Teacher Aide, Telemarketer, Television Presenter, Marketing Specialist
Contributions and Equipment/Stationery
It would be valuable if students purchased their own 8GB SD card. There are no compulsory costs. It is beneficial for students to have access to their own digital camera. There may be one or two trips to investigate media industries in Wellington. It is anticipated we will take part in the "Censor for the Day" event run by the Classifications Authority.
---
Credit Information
This course is eligible for subject endorsement.
This course is approved for University Entrance.
Assessment

Level

Internal or
External

Credits

L1 Literacy Credits
UE Literacy Credits
Numeracy Credits
A.S. 91490 v3 Media Studies 3.1 - Demonstrate understanding of an aspect of a media industry Assessments:
Term: , Week:


3

E

4

Y

A.S. 91491 v2 Media Studies 3.2 - Demonstrate understanding of the meaning of a media text through different readings Assessments:
Term: , Week:


3

I

3

Y

A.S. 91492 v2 Media Studies 3.3 - Demonstrate understanding of the media representation of an aspect of New Zealand culture or society Assessments:
Term: , Week:


3

I

3

Y

A.S. 91494 v2 Media Studies 3.5 - Produce a design for a media product that meets the requirements of a brief Assessments:
Term: , Week:


3

I

4

Y

A.S. 91495 v2 Media Studies 3.6 - Produce a media product to meet the requirements of a brief Assessments:
Term: , Week:


3

I

6

Y

A.S. 91496 v2 Media Studies 3.7 - Demonstrate understanding of a significant development in the media Assessments:
Term: , Week:


3

I

3

Y

A.S. 91497 v2 Media Studies 3.8 - Write a media text to meet the requirements of a brief Assessments:
Term: , Week:


3

I

3

Y

Total Credits
Approved subject for University Entrance
Number of credits that can be used for overall endorsement: 26
* Only students engaged in learning and achievement derived from Te Marautanga o Aotearoa are eligible to be awarded these subjects as part of the requirement for 14 credits in each of three subjects.
Total Credits Available: 26 credits.
Externally Assessed Credits: 4 credits.
Internally Assessed Credits: 22 credits.

Pathway Tags
Media Studies develops skills that are transferable for a range of vocations, particularly, but not limited to, creative and marketing industries.
---
Related Videos
https://www.youtube.com/watch?v=https://www.youtube.com/embed/92lAwXJ9uWM?rel=0&showinfo=0
Useful Links