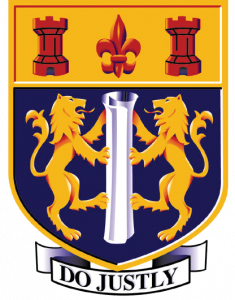 NCEA Level 3 Legal Studies 301
LEG301
Course Description
Teacher in Charge: Ms L. Lorenzen
Recommended Prior Learning
8 credits or more credits at Level 2 or higher in any one of the following subjects: English, History, Geography, Classics, Legal Studies.
---
Legal Studies 301
Students will also gain an understanding of the Law in NZ as it relates to them.
Legal Studies is a blend of law, history, politics, international relations and sociology. It is a social sciences course designed to make students more aware of the world around them from a legal perspective. Topics include: systems of justice, advanced international relations - Pitcairn Islands Trials, social action, and criminology. Students will participate in a range of practical activities including mock trials and debates.

UE Approved Subject
---
Course Overview
Term 1
In Term 1 students examine a campaign or social action that has sought to influence a policy change, for example campaign that have focused on family violence, homosexual law reform, climate change. They then choose a social issue to be addressed or a law that has a potential for reform and examine the law-making process that would be necessary to bring that about.
Term 2
Building on Level 2 Legal Studies students will evaluate litigation and dispute resolution processes in relation to
challenging state power. They will also conduct a critical social inquiry.
Term 3
This term, the class will examine their personal involvement in a social action that aims to influence policy change in some way. They will once again extend the Level 2 "concept of justice" learning by evaluating one of those concepts in relation to a specific scenario.
Term 4
This term is for carrying out work that still needs to be completed, from the previous terms' assessments.
Learning Areas:
Assessment Policy & Procedures
---
Contributions and Equipment/Stationery
Students will have up to two days out of school to attend Court and Parliamentary events with an estimated cost of $20 for transport. There is a 5 day trip in March to Waitangi and Northland. The cost for this is $600 which can be partially fundraised for.
---
Pathway Tags
solicitor, barrister, legal executive, policy analyst, compliance officer Police officer
---