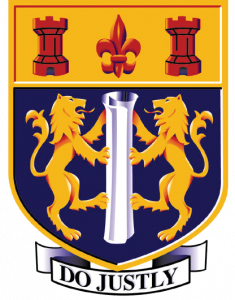 NCEA Level 2 & 3 Kaupapa Māori 321
KAU321
Course Description
Teacher in Charge: Ms R. Downes
KAU321 - NCEA L2 and L3
Nau mai ki KAU321
Ko te manu e kai ana i te miro nōnā te ngahere, ko te manu e kai ana i te mātauranga nōnā te ao.
The forest belongs to the bird who feasts on the miro berry, the world belongs to the bird who feasts on education
This course has been designed for akonga who want to connect and learn about the Maori culture and history but perhaps are not as interested in Te Reo Māori This is a multi-level class open to Yrs 11, 12 and 13, therefore the concept of tuakana/teina is fundamental.
Some of the topics that will be covered are Whakapapa, Pōwhiri, Ngā Manu Kōrero, Mahinga Mai, Rongoā and Māori performing arts. The course also includes a project based element in which akonga design and implement an action which will benefit the community in some way.
---
Learning Areas:
Assessment Policy & Procedures
---
Credit Information
Assessment

Level

Internal or
External

Credits

L1 Literacy Credits
UE Literacy Credits
Numeracy Credits
U.S. 16044 v6 Describe historical events of one hapu or iwi

2

I

4

U.S. 16049 v5 Compare the English and Māori versions of te Tiriti o Waitangi/ the Treaty of Waitangi

3

I

4

U.S. 16142 v7 Describe the practices associated with a powhiri, in accordance with tikanga and/or kawa

2

I

2

U.S. 18352 v5 Explain four key dimensions of hauora

3

I

3

U.S. 29584 v2 Demonstrate knowledge of rongoa Māori in relation to the prevention and treatment of illness

3

I

3

A.S. 91229 v2 History 2.1 - Carry out an inquiry of an historical event or place that is of significance to New Zealanders

2

I

4

Y

4r

A.S. 91476 v1 English 3.5 - Create and deliver a fluent and coherent oral text which develops, sustains, and structures ideas

3

I

3

Y

A.S. 91600 v2 Social Studies 3.5 - Examine a campaign of social action(s) to influence policy change(s)

3

I

4

Y

A.S. 91873 v1 Psychology 3.2 - Analyse the significance of a key piece of research and its impact on society

3

I

3

Y

3r

Total Credits
Approved subject for University Entrance
Number of credits that can be used for overall endorsement: 7
* Only students engaged in learning and achievement derived from Te Marautanga o Aotearoa are eligible to be awarded these subjects as part of the requirement for 14 credits in each of three subjects.
Total Credits Available: 30 credits.
Internally Assessed Credits: 30 credits.