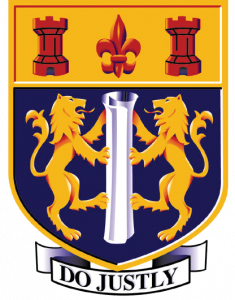 NCEA Level 3 Health 301
HEA301
Course Description
Teacher in Charge: Mrs G. Lodge
Recommended Prior Learning
Assessment require a good literacy level
At HOD/teacher discretion.
---
Health 301:
There will be an emphasis on health action, health promotion and skills necessary for everyday life. There is a choice of content and topics can be related to the students' interests and strengths. Topics range from global, New Zealand, school to individual. It is aimed at any student with an interest in developing personal skills or for careers like nursing, teaching, nannying, social work, counselling, the army, sport and others with a people focus. The curriculum demands a degree of thinking, analysis, written and oral competency, sound research skills and the ability to relate to others. It allows for personal development and students will develop the ability to work as a team. All of these skills are useful in everyday life. All achievement standards count towards reading literacy and the exam counts towards writing literacy.

UE can be gained by passing the internals. It is a UE approved subject
---
Course Overview
Term 1
Intro to course
Underlining concepts
Health practices - Choice of topic e.g Depression, Obesity


Term 2
A New Zealand Health issue- Alcohol use in 15 - 24year olds (Binge Drinking)
Term 3
An Ethical issue- Euthanasia
External prep - Poverty
Term 4
External Prep - Poverty
Revision and catch ups.
Learning Areas:
Assessment Policy & Procedures
---
Career Pathways
Army Officer, Acupuncturist, Personal Trainer/Fitness Instructor, Registered Nurse, Air Force Airman/Airwoman, Air Force Officer, Paramedic, Pathologist, Army Soldier, Audiologist/Audiometrist, Beauty Therapist, Biomedical Technician, Phlebotomist, Physician, Midwife, Psychologist, Community Karitāne, Early Childhood Teacher, Human Resources Adviser, Environmental/Public Health Officer, Health and Safety Adviser, Health Promoter, Health Services Manager, Health Care Assistant, Naturopath, Immigration Officer, Veterinarian, Massage Therapist, Medical Laboratory Technician, Nanny/Child Carer, Navy Sailor, Occupational Therapist, Osteopath, Physiotherapist, Youth Worker, Secondary School Teacher, Social Worker, Teacher Aide, Support Worker, Epidemiologist
Credit Information
This course is eligible for subject endorsement.
This course is approved for University Entrance.
Assessment

Level

Internal or
External

Credits

L1 Literacy Credits
UE Literacy Credits
Numeracy Credits
A.S. 91461 v2 Health 3.1 - Analyse a New Zealand health issue Assessments:
Term: , Week:


3

I

5

Y

A.S. 91462 v2 Health 3.2 - Analyse an international health issue Assessments:
Term: , Week:


3

E

5

Y

A.S. 91463 v2 Health 3.3 - Evaluate health practices currently used in New Zealand Assessments:
Term: , Week:


3

I

5

Y

A.S. 91464 v2 Health 3.4 - Analyse a contemporary ethical issue in relation to well-being Assessments:
Term: , Week:


3

I

4

Y

Total Credits
Approved subject for University Entrance
Number of credits that can be used for overall endorsement: 19
* Only students engaged in learning and achievement derived from Te Marautanga o Aotearoa are eligible to be awarded these subjects as part of the requirement for 14 credits in each of three subjects.
Total Credits Available: 19 credits.
Externally Assessed Credits: 5 credits.
Internally Assessed Credits: 14 credits.

Pathway Tags
Mining Engineer, Diversional Therapist, Acupuncturist, Personal Trainer/Fitness Instructor, Registered Nurse, Agricultural/Horticultural Scientist, Agricultural Technician, Air Force Airman/Airwoman, Air Force Officer, Paramedic, Pathologist, Animal Care Attendant, Statistician, Army Soldier, Medical Physicist, Audiologist/Audiometrist, Beauty Therapist, Biomedical Engineer, Biomedical Technician, Biosecurity Officer, Phlebotomist, Tattoo Artist, Dairy Processing Operator, Clinical Physiologist, Physician, Surgeon, Midwife, Dental Assistant, Podiatrist, Chiropractor, Elected Government Representative, Emergency Management Officer, Civil Engineer, Insurance Claims Officer, Medical Laboratory Scientist, Clinical Coder, Dental Technician, Psychologist, Miner/Quarry Worker, Mine/Quarry Manager, Interpreter, Community Karitane, Pharmacist, Pharmacy Technician, Data Entry Operator/Transcriptionist, Crop Worker, Oral Health Therapist, Dentist, Diagnostic Radiologist, Dietitian, Dispensing Optician, General Practitioner, Gynaecologist/Obstetrician, Psychiatrist, Driller, Early Childhood Teacher, Economist, Human Resources Adviser, Energy/Carbon Auditor, Environmental/Public Health Officer, Firefighter, Fishery Officer, Forestry Scientist, Pest Control Technician, Health and Safety Inspector, Health and Safety Adviser, Health Promoter, Health Services Manager, Health Care Assistant, Naturopath, Immigration Officer, Veterinarian, Insurance Adviser, Massage Therapist, Medical Laboratory Technician, Radiation Therapist, Nanny/Child Carer, Navy Sailor, Navy Officer, Occupational Therapist, Osteopath, Physiotherapist, Quarantine Officer, Radiation Oncologist, Youth Worker, Secondary School Teacher, Social Worker, Teacher Aide, Speech-Language Therapist, Sterilising Technician, Psychotherapist, Dairy Herd Manager, Support Worker, Ophthalmologist, Epidemiologist, Facilities Manager
---