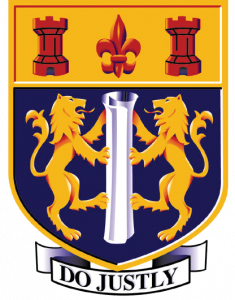 NCEA Level 1 Global Inquiry and Action 101
GIA101
Course Description
Teacher in Charge: Ms L. Lorenzen
Global Action and Inquiry
In this course students are able to inquire into their choice of global issues currently impacting society both locally and globally. They will work in groups to formulate and participate in social actions around these issues. Students will then review their actions and the actions of others with a view to next steps they might undertake. This is an action and activity based course with written assessment based on involvement.
---
Course Overview
Term 1
Select global issues and research the impacts of these on people and society. Decide on a social action that would address an issue that has been researched.
Standard 1.1 Cultural understanding (External)
Describe how cultures change in terms of the change involved, the groups involved, points of view about the changes and use of relevant social studies concepts.
Standard 1.2 Conduct a social inquiry (Internal)
Inquiry into how individuals, groups, and institutions work to promote humans rights and social justice
Understanding of how cultures adapt and change and the consequences for society
Students must develop a framework for an inquiry, carry out the inquiry and reflect on the opinions and beliefs of individuals/ groups /society(s)

Term 2
Students plan and undertake social action in relation to the identified global issues researched and the impacts of these on people and society.
Standard 1.4 Report on personal involvement in social justice and human rights action (Internal)
Establish an issue and carry out a social action which promotes social justice and human rights. Give an account of personal involvement in this action and report on the success or otherwise of this action. Evaluate effectiveness of the action and reflect personally on the outcome.

Term 3
Students review the actions taken and consider alternative actions with a view to better outcomes for people in society in regards to the global issues identified.
Standard 1.5 Describe a social justice and human rights action (Internal)
Examine other people's involvement in a social action - including the issues informing the action, the reasons for the action and the consequences of the action.

Term 4
Standard 1.3 Describe consequences of cultural change(s)(External)
Describe cultural changes and the consequences of these changes in relation to individuals and groups within society. Understand and be able to communicate a variety of perspectives on cultural and social changes as well as people's viewpoints on those consequences.
Be able to explain shifts in attitudes and practices because of cultural change(s); as well as how those shifts are important to those involved

Learning Areas:
Assessment Policy & Procedures
---
Pathway
NCEA Level 2 Geography 201, NCEA Level 2 History 201, NCEA Level 2 Legal Studies 201, NCEA Level 2 Psychology 201
Leads to Social Sciences and Humanities at University. Social work. Market and Social research.
Service and community leadership.
Career Pathways
Archivist, Police Officer, Historian, Barrister, Urban/Regional Planner, Elected Government Representative, Emergency Management Officer, Communications Professional, Solicitor, Corrections Officer, Judge, Economist, Health Promoter, Librarian, Library Assistant, Market Research Analyst, Survey Interviewer, Policy Analyst, Probation Officer, Youth Worker, Secondary School Teacher, Social Worker, Court Registry Officer, Marketing Specialist, Psychotherapist, Support Worker, Epidemiologist