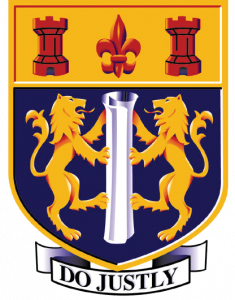 NCEA Level 2 Geography 201
GEO201
Course Description
Teacher in Charge: Miss E. Stanbridge
Recommended Prior Learning
Level 1 Literacy and Numeracy. An interest in understanding the interaction between people and the environment. Whilst the skills obtained at Level 1 are helpful, this is not a compulsory pre-requisite.
---
Geography 201

"Geography is a living and breathing subject, constantly adapting itself to change, it is dynamic and relevant" - Michael Palin
This course builds on the skills and concepts learned in Level 1. New Zealand is a unique and diverse landscape due to its geographic location in a tectonically active area. We take a field trip to Tongariro Volcanic Zone to undertake research and understand the alpine environment and maintaining its natural character. We also look at the cultural environment, looking into global patterns and urban patterns.
---
Course Overview
Term 1
Introduction to Geography.
Urban Pattern of Homicide Crime in Chicago.


Term 2
Tongariro National Park: Study of Natural Features.
Tongariro National Park: Multi-Day Research Trip.

The Global Pattern of Malaria Transmission.
Term 3
Contemporary Geographic Issues in New Zealand.
Geography Skills.

Term 4
Preparation for External Exams.
Learning Areas:
Assessment Policy & Procedures
---
Pathway
NCEA Level 3 Classical Studies 301, NCEA Level 3 Geography 301, NCEA Level 3 Legal Studies 301, NCEA Level 3 Psychology 301, NCEA Level 3 Tourism 301
Career Pathways
Survey Technician, Outdoor Recreation Guide/Instructor, Surveyor, Fishing Skipper, Urban/Regional Planner, Emergency Management Officer, Miner/Quarry Worker, Mine/Quarry Manager, Driller, Environmental Engineer, Landscape Architect, Policy Analyst, Travel Agent/Adviser, Intelligence Officer, Mining Engineer, Agricultural/Horticultural Scientist, Agricultural/Horticultural Consultant, Air Force Airman/Airwoman, Air Force Officer, Building Surveyor, Army Officer, Historian, Dairy Processing Operator, Civil Engineer, Civil Engineering Technician/Draughtsperson, Meteorologist, Event Manager, Forensic Scientist, Geologist, Environmental Scientist, Ranger, Forestry Scientist, Landscaper, Geophysicist, Primary School Teacher, Radiation Therapist, Navy Sailor, Navy Officer, Winemaker, Purchasing/Supply Officer, Production Manager, Secondary School Teacher, Social Worker, Court Registry Officer, Geospatial Specialist, Viticulturist
Contributions and Equipment/Stationery
The Tongariro National Park trip costs approximately $350-$400 and takes place over three days, in Term 2.
The Skills Workbook costs approximately $30.00.
---
Assessment Information
Students co-construct the assessment programme with the teacher, selecting a course of different internal and external assessment options according to their interests. Geography offers up to 14 internal credits, and 8 external credits. The assessment topics are varied, ensuring the course is interesting.
---