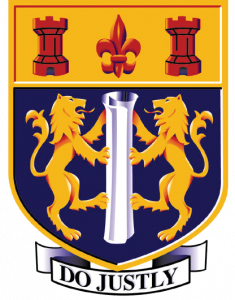 NCEA Level 1 Geography 101
GEO101
Course Description
Teacher in Charge: Miss E. Stanbridge
Geography 101
"Geography is the subject that holds the key to our future."
It is about understanding the processes of the world and how people and the environment interact. There are practical fieldwork and skills components to the subject.
This 101 course is designed as an introduction to the study of Geography, we study different aspects of the natural and cultural world including extreme natural event processes, effects and mitigation strategies, understanding contemporary issues and the global nature of today's world. The course is varied and interesting, with an emphasis on gaining skills integral to Geography. There is a practical component, including a field trip to support one of the internal standards.
---
Learning Areas:
Assessment Policy & Procedures
---
Pathway
NCEA Level 2 Classical Studies 201, NCEA Level 2 Geography 201, NCEA Level 2 History 201, NCEA Level 2 Legal Studies 201, NCEA Level 2 Psychology 201
Contributions and Equipment/Stationery
There may be one-day field trips as part of this course. There is a possible data gathering trip Term 3. The cost of this trip is around $20 to cover travel costs.

It is also expected that you purchase the Skills workbook costs approximately $20.00.
---
Credit Information
This course is eligible for subject endorsement.
Assessment

Level

Internal or
External

Credits

L1 Literacy Credits
UE Literacy Credits
Numeracy Credits
A.S. 91007 v3 Geography 1.1 - Demonstrate geographic understanding of environments that have been shaped by extreme natural event(s) Assessments:
Term: , Week:


1

E

4

Y

A.S. 91010 v2 Geography 1.4 - Apply concepts and basic geographic skills to demonstrate understanding of a given environment Assessments:
Term: , Week:


1

E

4

Y

A.S. 91011 v3 Geography 1.5 - Conduct geographic research, with direction

1

I

4

Y

Y

A.S. 91012 v3 Geography 1.6 - Describe aspects of a contemporary New Zealand geographic issue

1

I

3

Y

A.S. 91013 v2 Geography 1.7 - Describe aspects of a geographic topic at a global scale

1

I

3

Y

Total Credits
Total Credits Available: 18 credits.
Externally Assessed Credits: 8 credits.
Internally Assessed Credits: 10 credits.