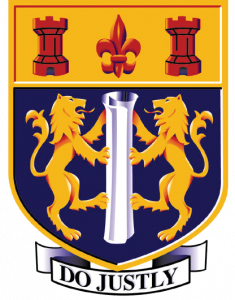 NCEA Level 2 English (Visual) 201
ENGV201
Course Description
Teacher in Charge: Mr M. Edgecombe
Recommended Prior Learning
8 credits in Level One English, or at the discretion of the Head of the English Department.
---
Level 2 English (Visual)
In this course, you will study written and visual literary texts and develop your writing, reading, viewing and speaking skills. A film study will form a significant part of the course. You will also develop your ability to mix words and images effectively, meaning that visual language is a bigger emphasis in this course than in Level 2 English (Literary) and Level 2 English (Tupaia). Learning how to compare and make connections between different texts will be a major part of this course. If you take this course, you will be entered into one external achievement standard, with the option of entering a second if you wish to.
---
Learning Areas:
Assessment Policy & Procedures
---
Pathway
NCEA Level 3 English 301, NCEA Level 3 Sustainable Projects 301
Career Pathways
Artistic Director, Minister of Religion, Journalist, Radio Presenter, Media Producer, Youth Worker
Contributions and Equipment/Stationery
There are no scheduled trips, but opportunities to attend theatrical productions or other events may present themselves from time to time, incurring a small cost. You will need to have an exercise book or folder for using alongside your device.
---
Credit Information
This course is eligible for subject endorsement.
Assessment

Level

Internal or
External

Credits

L1 Literacy Credits
UE Literacy Credits
Numeracy Credits
A.S. 91099 v4 English 2.2 - Analyse specified aspect(s) of studied visual or oral text(s), supported by evidence Assessments:
Term: , Week:


2

E

4

Y

4w

A.S. 91102 v2 English 2.5 - Construct and deliver a crafted and controlled oral text Assessments:
Term: , Week:


2

I

3

Y

A.S. 91103 v3 English 2.6 - Create a crafted and controlled visual and verbal text Assessments:
Term: , Week:


2

I

3

Y

A.S. 91104 v2 English 2.7 - Analyse significant connections across texts, supported by evidence Assessments:
Term: , Week:


2

I

4

Y

A.S. 91107 v2 English 2.10 - Analyse aspects of visual and/or oral text(s) through close viewing and/or listening, supported by evidence Assessments:
Term: , Week:


2

I

3

Y

Total Credits
Total Credits Available: 17 credits.
Externally Assessed Credits: 4 credits.
Internally Assessed Credits: 13 credits.