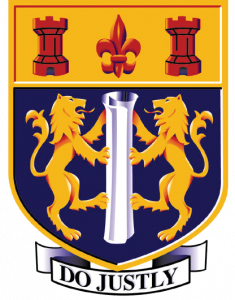 NCEA Level 1 Drama 101
DRA101
Course Description
Teacher in Charge: Mr N. Brown
Drama 101
This interesting and exciting NCEA course extends the students academic knowledge and practical skills and is more specialised in studying complex acting techniques and specific genre/s for external exams and internal assessments. Students with a drive to succeed are to be encouraged to follow their passion and select this course.
The acting course covers internal and external NCEA standards involving:
Paired performance using drama techniques to present short scenes,
Small group or whole class devised work working with short stories or a site specific location,
A full length public performance of a popular play.
There is an external exam that centers on a chosen theatre form - traditionally Greek theatre.
We may include another internal on a specific theatre form too - worth 4 credits if time allows. This is included in the table below as AS 90999 v4.
Students with an interest in production technologies can also undertake standards in lighting, make-up, costuming, and props/set construction etc. These mentioned here are worth 4 credits each. If you are interested please consult the head of department.
Rehearsing and performing with confidence before an audience is a requirement of the course. All internal units are group based.
Candidates can choose this course if they have not been involved in drama before but will need to see the head of the department.
---
Learning Areas:
Assessment Policy & Procedures
---
Pathway
Contributions and Equipment/Stationery
Refill paper, pens, pencils, glue etc. Students are encouraged to attend outside performances; discounted ticket prices will be negotiated with theatres. The department will offer a range of viewing experiences throughout the year. This is so students develop their critical thinking skills. The course is also supported by professional tutors (where applicable) and some costs may be associated.
---
Credit Information
This course is eligible for subject endorsement.
Assessment

Level

Internal or
External

Credits

L1 Literacy Credits
UE Literacy Credits
Numeracy Credits
A.S. 90006 v6 Drama 1.1 - Apply drama techniques in a dramatic context Assessments:
Term: , Week:


1

I

4

Y

A.S. 90009 v6 Drama 1.6 - Perform an acting role in a scripted production Assessments:
Term: , Week:


1

I

5

Y

A.S. 90997 v2 Drama 1.2 - Devise and perform a drama Assessments:
Term: , Week:


1

I

5

Y

A.S. 90998 v2 Drama 1.3 - Demonstrate understanding of features of a drama/theatre form Assessments:
Term: , Week:


1

E

4

Y

A.S. 90999 v4 Drama 1.4 - Use features of a drama/theatre form in a performance Assessments:
Term: , Week:


1

I

4

Y

Total Credits
Total Credits Available: 22 credits.
Externally Assessed Credits: 4 credits.
Internally Assessed Credits: 18 credits.