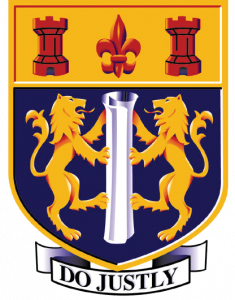 NCEA Level 1 Art 101
ART101
Course Description
Teacher in Charge: 4507593
Recommended Prior Learning
While satisfactory performance in Year 10 Art would be helpful, students may be given entry without the completion of Year 10 at the Head of Department's discretion. Students and their parents are welcome to contact the HOD of Art to discuss details of the course.
---
Art 101
This course focuses on teaching and extending both traditional and contemporary art making techniques. These include drawing, painting, printmaking and digital processes. With reference to works by national and international artists, students will create a related series of drawings, paintings and prints in which they are encouraged to develop their own compositions using their choice of subject matter. They will have the opportunity to explore either a 'Fantasy' or 'Truth' based topic of their choice. Truth based topics could include current or historical events and issues such as popular culture, social/global issues, or identity and their 'sense of place' in our cultural milieu. Fantasy topics could be derived from favourite books, movies or computer games. The main focus will be on the external standard worth 12 credits. For this, students create a two panel folio of multi media artworks. Students complete 2 internal Achievement Standards. These standards are learning standards to support and enhance the external folio. Interested students should look at the slide show included in the 'Useful Links' section.
This course may lead on to Level 2 Visual Art Painting, Printmaking, Design and Photography. These 4 disciplines continue as separate subjects in Level 3 for University Entrance.
---
Learning Areas:
Assessment Policy & Procedures
---
Pathway
NCEA Level 2 Art 201, NCEA Level 2 Art Design 201, NCEA Level 2 Photography 201
Contributions and Equipment/Stationery
Donation to cover portion of materials used: $80.00
---
Credit Information
This course is eligible for subject endorsement.
Assessment

Level

Internal or
External

Credits

L1 Literacy Credits
UE Literacy Credits
Numeracy Credits
A.S. 90914 v3 Visual Arts 1.2 - Use drawing methods and skills for recording information using wet and dry media

1

I

4

A.S. 90915 v2 Visual Arts 1.3 - Use drawing conventions to develop work in more than one field of practice

1

I

6

A.S. 90916 v3 Visual Arts 1.4 - Produce a body of work informed by established practice, which develops ideas, using a range of media

1

E

12

A.S. 90917 v3 Visual Arts 1.5 - Produce a finished work that demonstrates skills appropriate to cultural conventions

1

I

4

Total Credits
Total Credits Available: 26 credits.
Externally Assessed Credits: 12 credits.
Internally Assessed Credits: 14 credits.

Pathway Tags
Animator, Concept Artist, Digital Illustrator, Digital 3D Modeller, Web Designer, iPhone / Android App Designer, Television / Film Producer, Documentary Film Maker, Camera Operator, Film Editor, Special Effects Designer, Video Game Design, You Tube Video Creator, Advertising Director, Logo / Branding Designer, Sign Writer, Magazine Layout Designer, Book / eBook Designer, Packaging Designer, Calendar / Stationary / Wallpaper Designer, Typographer, Industrial Designer / Bridge Designer, Toy Designer, Utensil Designer, Miniature Model Maker / Mock up Artist, Stained Glass Window Designer, Prop Designer, Food Product Designer, Potter / Ceramic Designer, Wood Turner / Carver, Mosaic Designer, Jeweller, Glass Artist, Airbrush Artist / Spray Painter, Architectural Illustrator, Book Illustrator, Graphic Illustrator, Technical / Textbook Illustrator, Storyboard Illustrator, Cartoonist / Caricaturist, Commercial Artist, Fine Artist (painter, sculptor etc.), Printmaker / Screen Printer, Courtroom Artist, Art Conservationist, Special Effects Makeup / Creature Design, Mural Artist, Tattoo Artist, Fibre Artist, Accessories Designer (Shoes / Bags / hats), Dressmaker, Fashion Consultant, Fashion Designer / Sports Apparel Designer, Fashion Merchandising, Pattern Maker, Costume Designer, Home Wares Designer, Fabric / Textiles Designer, Architect, Landscape Architect, Urban Designer / Town Planner, Playground / Theme Park / Sports Arena / Golf Course Designer, Interior Designer / Decorator, Film Set / Stage Design, Advertising Photographer, Fashion Photographer, Photo Journalist, Food Photographer, Portrait Photographer, Underwater Photographer, Wedding Photographer, Director of Photography, Art School Director, Primary School Teacher, Intermediate Art Teacher, College Art Teacher, University Lecturer / Professor, Private Art Instructor, Art Therapist, Art Dealer, Artist Agent, Food Stylist, Florist, Display and Exhibition Planner, Art / Design / Colour Consultant, Gallery Owner / Assistant, Museum Curator, Personal Stylist, Picture Framer, Online Curator, Art curriculum writer, Art Historian, Art Critic, Arts Administrator, Arts and Cultural Planner, Website owner / Blogger, Graphic Novel Author
---
Useful Links