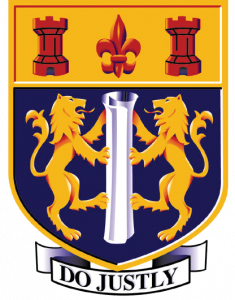 NCEA Level 3 Painting 301
APT301
Course Description
Teacher in Charge: 4507593
Recommended Prior Learning
Preferable:
8 credits in Level 2 Painting. Students who achieved Merit or higher in the Level 1 Visual Art external standard may also be considered.
---
Painting 301
This course is formatted to allow students 2 options. Students can do four 4 credit internal assignments (16 credits in total) which will count as a UE subject. They will be able to create highly individual large-scale works using contemporary, mixed media painting techniques. They can also choose the folio option for a mixture of internals and the 3 board external folio similar to the other Level 3 Art subjects. The first option should be considered by students taking multiple visual arts subjects. For both options, students will begin by choosing a subject and style they are interested in and this will become the basis for their year's work. They will create work showing at least one established form of painting. Their chosen subject will be explored through research and drawing notes, developed sequences of drawing, and small and large works which develop, clarify and resolve their ideas.
Interested students should view the slide show in the 'Useful Links' section.

UE Approved Subject
---
Learning Areas:
Assessment Policy & Procedures
---
Contributions and Equipment/Stationery
Donation to cover portion of materials used: $90.00 ($80.00 + $10.00 Photocopying for individual copying and printing). Students will receive all materials in class. There may be a trip to Te Papa to view original works of art and to hear a talk on various themes in NZ and international art. The cost for the Te Papa trip is approximately $10.00
---
Credit Information
This course is eligible for subject endorsement.
Assessment

Level

Internal or
External

Credits

L1 Literacy Credits
UE Literacy Credits
Numeracy Credits
A.S. 91446 v2 Painting 3.2 - Use drawing to demonstrate understanding of conventions appropriate to painting Assessments:
Term: , Week:
Term: , Week:


3

I

4

A.S. 91451 v2 Painting 3.3 - Systematically clarify ideas using drawing informed by established painting practice Assessments:
Term: , Week:


3

I

4

A.S. 91456 v2 Painting 3.4 - Produce a systematic body of work that integrates conventions and regenerates ideas within painting practice Assessments:
Term: , Week:


3

E

14

A.S. 91460 v2 Visual Arts 3.5 - Produce a resolved work that demonstrates purposeful control of skills appropriate to a visual arts cultural context Assessments:
Term: , Week:


3

I

4

Total Credits
Approved subject for University Entrance
Number of credits that can be used for overall endorsement: 26
* Only students engaged in learning and achievement derived from Te Marautanga o Aotearoa are eligible to be awarded these subjects as part of the requirement for 14 credits in each of three subjects.
Total Credits Available: 26 credits.
Externally Assessed Credits: 14 credits.
Internally Assessed Credits: 12 credits.

Pathway Tags
Animator, Concept Artist, Digital Illustrator, Digital 3D Modeller, Web Designer, iPhone / Android App Designer, Television / Film Producer, Documentary Film Maker, Camera Operator, Film Editor, Special Effects Designer, Video Game Design, You Tube Video Creator, Advertising Director, Logo / Branding Designer, Sign Writer, Magazine Layout Designer, Book / eBook Designer, Packaging Designer, Calendar / Stationary / Wallpaper Designer, Typographer, Industrial Designer / Bridge Designer, Toy Designer, Utensil Designer, Miniature Model Maker / Mock up Artist, Stained Glass Window Designer, Prop Designer, Food Product Designer, Potter / Ceramic Designer, Wood Turner / Carver, Mosaic Designer, Jeweller, Glass Artist, Airbrush Artist / Spray Painter, Architectural Illustrator, Book Illustrator, Graphic Illustrator, Technical / Textbook Illustrator, Storyboard Illustrator, Cartoonist / Caricaturist, Commercial Artist, Fine Artist (painter, sculptor etc.), Printmaker / Screen Printer, Courtroom Artist, Art Conservationist, Special Effects Makeup / Creature Design, Mural Artist, Tattoo Artist, Fibre Artist, Accessories Designer (Shoes / Bags / hats), Dressmaker, Fashion Consultant, Fashion Designer / Sports Apparel Designer, Fashion Merchandising, Pattern Maker, Costume Designer, Home Wares Designer, Fabric / Textiles Designer, Architect, Landscape Architect, Urban Designer / Town Planner, Playground / Theme Park / Sports Arena / Golf Course Designer, Interior Designer / Decorator, Film Set / Stage Design, Advertising Photographer, Fashion Photographer, Photo Journalist, Food Photographer, Portrait Photographer, Underwater Photographer, Wedding Photographer, Director of Photography, Art School Director, Primary School Teacher, Intermediate Art Teacher, College Art Teacher, University Lecturer / Professor, Private Art Instructor, Art Therapist, Art Dealer, Artist Agent, Food Stylist, Florist, Display and Exhibition Planner, Art / Design / Colour Consultant, Gallery Owner / Assistant, Museum Curator, Personal Stylist, Picture Framer, Online Curator, Art curriculum writer, Art Historian, Art Critic, Arts Administrator, Arts and Cultural Planner, Website owner / Blogger, Graphic Novel Author
---
Useful Links