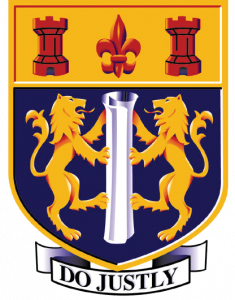 Year 9 TECHNOLOGY - Jewellery: Designer-Maker
9JDM
Course Description
Teacher in Charge: Mrs T. Tippett
Recommended Prior Learning
You will need a strong interest in design and in being creative. You will also need to be able to be adaptable in your thinking and enjoy problem solving.
You will need to be a responsible student to work in our workshop, and be able to work alongside other students to create a strong learning community, where we support each other to succeed.
---
Do you have a passion for designing and making your own jewellery ?
Come and join this class and make a piece of jewellery together in the first part of the semester, as we settle into working in this class with each other, and learn creative design techniques and making skills. Then undertake your own, 'Jewellery Project Challenge' in the second half of the semester using your new knowledge and skills.
In your own project you will design and create a piece of jewellery that expresses your own style. There are 3 levels of challenge in this project so you can choose the level you want to work on.
You will learn:
· how to use the design process to create original design ideas
· about the materials we will use and how to work with them
· to create your own pieces of jewellery in the Tawa College workshop
Photograph from Pinterest is indicative only of wooden jewellery.
https://www.pinterest.nz/pin/300615343889184591/
---
Course Overview
Semester A
In the first half of the semester:
You will learn techniques to help you become a creative designer.
You will also be guided through making a set piece of jewellery, that we will all make, to learn new practical skills together in preparation for undertaking your own project in the second part of the project.

In the second part of the semester:
You will use your new creative skills to design a piece of your own jewellery. You will then make your piece of jewellery to bring your design to life. You will be offered 3 levels of challenge in the project so you can choose the level you want to work on.
Learning Areas:
Year 9 Courses 2023, Design and Materials Technology
---
Pathway
Year 10 Tawa College Introductory Certificate in Product Design using Multi Materials
Contributions and Equipment/Stationery
There is a contribution of $30 toward the materials used in the take home components.
A4 Visual Diary (Landscape Format)
A pencil
A pen
---
Assessment Information
Students will be assessed using the Technology curriculum levels and achievement objectives.
---
Pathway Tags
---