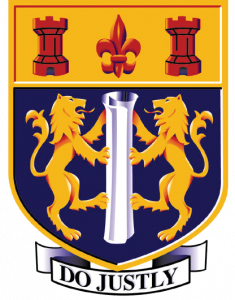 Year 9 ARTS - Art Digital
9ARD
Course Description
Teacher in Charge: Mr M. Connor
9 Art Digital
This digital design course will focus on digital techniques for exploring and enhancing image-making in art. Students will study basic digital image creation software as a way to supplement their hand-drawn images. Aspects of simple animation (pixel art) and photo editing will also be explored. Students participating in this course MUST have access to a digital device (laptop, tablet) in order to be able to complete the class work to a good standard.
Students will work with the following techniques/materials:
● Digital Paint
● Photo editing software
● Digital Animation (GIF, etc.)
● Digital Pixel Design
---
Learning Areas:
---
Pathway
Contributions and Equipment/Stationery
Students will be supplied with all materials used. An Art donation to cover some of this will be required (approximately $10.00).
---
Pathway Tags
Animator, Concept Artist, Digital Illustrator, Digital 3D Modeller, Web Designer, iPhone / Android App Designer, Television / Film Producer, Documentary Film Maker, Camera Operator, Film Editor, Special Effects Designer, Video Game Design, You Tube Video Creator, Advertising Director, Logo / Branding Designer, Sign Writer, Magazine Layout Designer, Book / eBook Designer, Packaging Designer, Calendar / Stationary / Wallpaper Designer, Typographer, Industrial Designer / Bridge Designer, Toy Designer, Utensil Designer, Miniature Model Maker / Mock up Artist, Stained Glass Window Designer, Prop Designer, Food Product Designer, Potter / Ceramic Designer, Wood Turner / Carver, Mosaic Designer, Jeweller, Glass Artist, Airbrush Artist / Spray Painter, Architectural Illustrator, Book Illustrator, Graphic Illustrator, Technical / Textbook Illustrator, Storyboard Illustrator, Cartoonist / Caricaturist, Commercial Artist, Fine Artist (painter, sculptor etc.), Printmaker / Screen Printer, Courtroom Artist, Art Conservationist, Special Effects Makeup / Creature Design, Mural Artist, Tattoo Artist, Fibre Artist, Accessories Designer (Shoes / Bags / hats), Dressmaker, Fashion Consultant, Fashion Designer / Sports Apparel Designer, Fashion Merchandising, Pattern Maker, Costume Designer, Home Wares Designer, Fabric / Textiles Designer, Architect, Landscape Architect, Urban Designer / Town Planner, Playground / Theme Park / Sports Arena / Golf Course Designer, Interior Designer / Decorator, Film Set / Stage Design, Advertising Photographer, Fashion Photographer, Photo Journalist, Food Photographer, Portrait Photographer, Underwater Photographer, Wedding Photographer, Director of Photography, Art School Director, Primary School Teacher, Intermediate Art Teacher, College Art Teacher, University Lecturer / Professor, Private Art Instructor, Art Therapist, Art Dealer, Artist Agent, Food Stylist, Florist, Display and Exhibition Planner, Art / Design / Colour Consultant, Gallery Owner / Assistant, Museum Curator, Personal Stylist, Picture Framer, Online Curator, Art curriculum writer, Art Historian, Art Critic, Arts Administrator, Arts and Cultural Planner, Website owner / Blogger, Graphic Novel Author
---