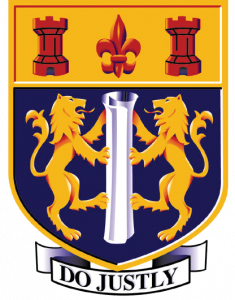 10 Art
10ART
Course Description
Teacher in Charge: Ms M. Ross
10 Art
This course provides a foundation for NCEA Visual Arts subjects Levels 1-4. Year 9 Visual Art is not essential. Students will develop a broad range of Art and design skills incorporating a wide variety of subject matter. They will be encouraged to produce individual work in response to a series of assignments. Each assignment will involve some analysis and application of traditional and/or contemporary Art or Design. Students will use a mixture of traditional, contemporary and digital processes. Interested students should look at the slide show of student work in the 'Useful Links'
section.
Assignment Summary:
Drawing: Students will start the year by producing a large mixed media drawing to refresh and develop their drawing skills. This drawing will then be scanned and manipulated digitally to meet a design brief.
After this, they will review and develop a range of techniques as are suited to the assignments described below.
Painting: Students will review and develop contemporary painting techniques with an emphasis on mixed media street art. They will then design and create a mixed media painting which allows them to express an aspect of their identity. Students will have the option to scan and manipulate their final artwork digitally.
Printmaking: Students will design and create a composite print combining dry point etching with woodcut based on contemporary Maori or Polynesian Art. Students will use a mix of digital and traditional approaches.
Sculpture: Students will design and create a three-dimensional sculpture using contemporary wire and plaster bandage construction techniques.
Visual Communication Design: Students will review and develop their understanding of the Design Process by responding to a given brief culminating in a computer-generated image using free programs on their own devices.
School/community mural projects: Students will have the opportunity to design and /or complete large murals for the college or the community during EOTC week in Term 4. Have a look at the slide show link to see some photos!
The Painting assignment is written in accordance with NCEA Level One Achievement Standards – all students will have an opportunity to do Achievement Standard 90917 (4 credits). These credits will be endorsed once the student completes NCEA Level One the following year. These credits are also available to all students enrolled in 101 Art.
---
Learning Areas:
Assessment Policy & Procedures
---
Pathway
Contributions and Equipment/Stationery
Donation to cover portion of materials used: $75.00
---
Pathway Tags
Animator, Concept Artist, Digital Illustrator, Digital 3D Modeller, Web Designer, iPhone / Android App Designer, Television / Film Producer, Documentary Film Maker, Camera Operator, Film Editor, Special Effects Designer, Video Game Design, You Tube Video Creator, Advertising Director, Logo / Branding Designer, Sign Writer, Magazine Layout Designer, Book / eBook Designer, Packaging Designer, Calendar / Stationary / Wallpaper Designer, Typographer, Industrial Designer / Bridge Designer, Toy Designer, Utensil Designer, Miniature Model Maker / Mock up Artist, Stained Glass Window Designer, Prop Designer, Food Product Designer, Potter / Ceramic Designer, Wood Turner / Carver, Mosaic Designer, Jeweller, Glass Artist, Airbrush Artist / Spray Painter, Architectural Illustrator, Book Illustrator, Graphic Illustrator, Technical / Textbook Illustrator, Storyboard Illustrator, Cartoonist / Caricaturist, Commercial Artist, Fine Artist (painter, sculptor etc.), Printmaker / Screen Printer, Courtroom Artist, Art Conservationist, Special Effects Makeup / Creature Design, Mural Artist, Tattoo Artist, Fibre Artist, Accessories Designer (Shoes / Bags / hats), Dressmaker, Fashion Consultant, Fashion Designer / Sports Apparel Designer, Fashion Merchandising, Pattern Maker, Costume Designer, Home Wares Designer, Fabric / Textiles Designer, Architect, Landscape Architect, Urban Designer / Town Planner, Playground / Theme Park / Sports Arena / Golf Course Designer, Interior Designer / Decorator, Film Set / Stage Design, Advertising Photographer, Fashion Photographer, Photo Journalist, Food Photographer, Portrait Photographer, Underwater Photographer, Wedding Photographer, Director of Photography, Art School Director, Primary School Teacher, Intermediate Art Teacher, College Art Teacher, University Lecturer / Professor, Private Art Instructor, Art Therapist, Art Dealer, Artist Agent, Food Stylist, Florist, Display and Exhibition Planner, Art / Design / Colour Consultant, Gallery Owner / Assistant, Museum Curator, Personal Stylist, Picture Framer, Online Curator, Art curriculum writer, Art Historian, Art Critic, Arts Administrator, Arts and Cultural Planner, Website owner / Blogger, Graphic Novel Author
---
Useful Links