FTT101
NCEA Level 1 Fashion and Textiles Technology 101
Course Description
Teacher in Charge: Mrs T. Tippett
This course involves developing and making products in fabric. The course is run in the sewing room.
In this course students will learn to:
Use commercial sewing patterns
Adapt a commercial sewing pattern
Develop hand sewing skills
Develop machine stitching skills
Understand about fabrics and their properties
Understand basic garment construction techniques
Students will make a range of products in fabrics over the year. There will be theory work alongside the practical work.
Please Note: There will be costs for materials used in the take home products.
This course is eligible for course endorsement. It leads into, and is a pre-requisite for NCEA Level 2 Fashion and Textiles Technology.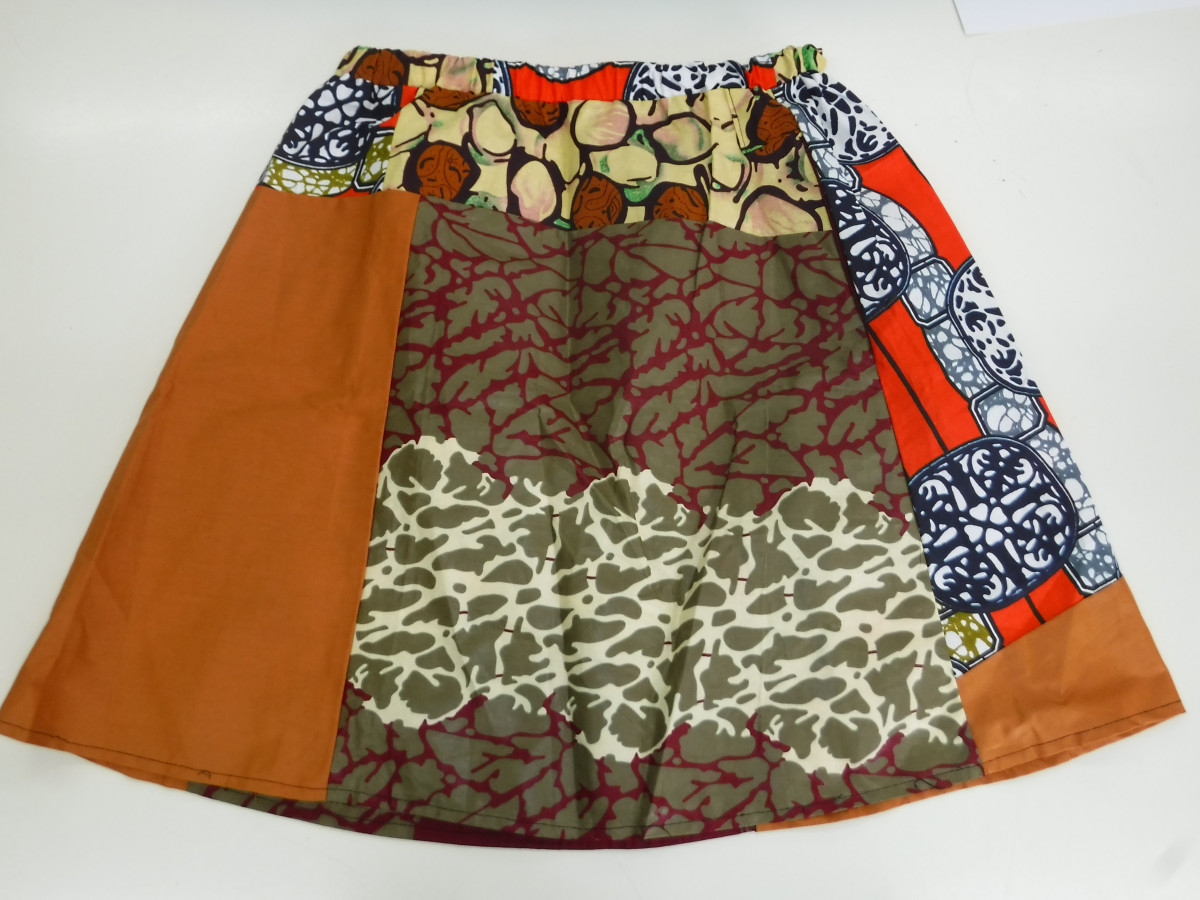 PLEASE NOTE: This photo is indicative only as projects change every year.
Recommended Prior Learning
This course is open to anyone who is interested in sewing and making things in textile (fabric) materials.
Contributions and Equipment/Stationery
There will be costs for the materials for all projects. Projects are taken home.
Assessment Information
Students will be assessed on:
- their practical skills
- their ability to create garments
- their ability to read and follow commercial patterns
- their ability to make adaptions to a commercial pattern
- their knowledge of material properties and characteristics
Pathway
Credit Information
This course is eligible for subject endorsement.
Total Credits Available: 18 credits.
Externally Assessed Credits: 4 credits.
Internally Assessed Credits: 14 credits.

Assessment
Description
Level
Internal or
External
Credits
L1 Literacy Credits
UE Literacy Credits
Numeracy Credits
Generic Technology 1.6 - Demonstrate understanding of how materials enable technological products to function

Level: 1
Internal or External: External
Credits: 4
Level 1 Literacy Credits: Y
University Entrance Literacy Credits: 0
Numeracy Credits: 0
Assessments:
Term: 4, Week: 1

Level: 1
Internal or External: Internal
Credits: 4
Level 1 Literacy Credits: 0
University Entrance Literacy Credits: 0
Numeracy Credits: 0
Construction and Mechanical Technologies 1.21 - Implement basic procedures using textile materials to make a specified product

Level: 1
Internal or External: Internal
Credits: 6
Level 1 Literacy Credits: 0
University Entrance Literacy Credits: 0
Numeracy Credits: 0
Assessments:
Term: 1, Week: 8

Construction and Mechanical Technologies 1.26 - Make basic adaptations to a pattern to enable a design to fit a person or item

Level: 1
Internal or External: Internal
Credits: 4
Level 1 Literacy Credits: 0
University Entrance Literacy Credits: 0
Numeracy Credits: 0
Credit Summary
Total Credits: 18
Total Level 1 Literacy Credits: 4
Total University Entrance Literacy Credits: 0
Total Numeracy Credits: 0